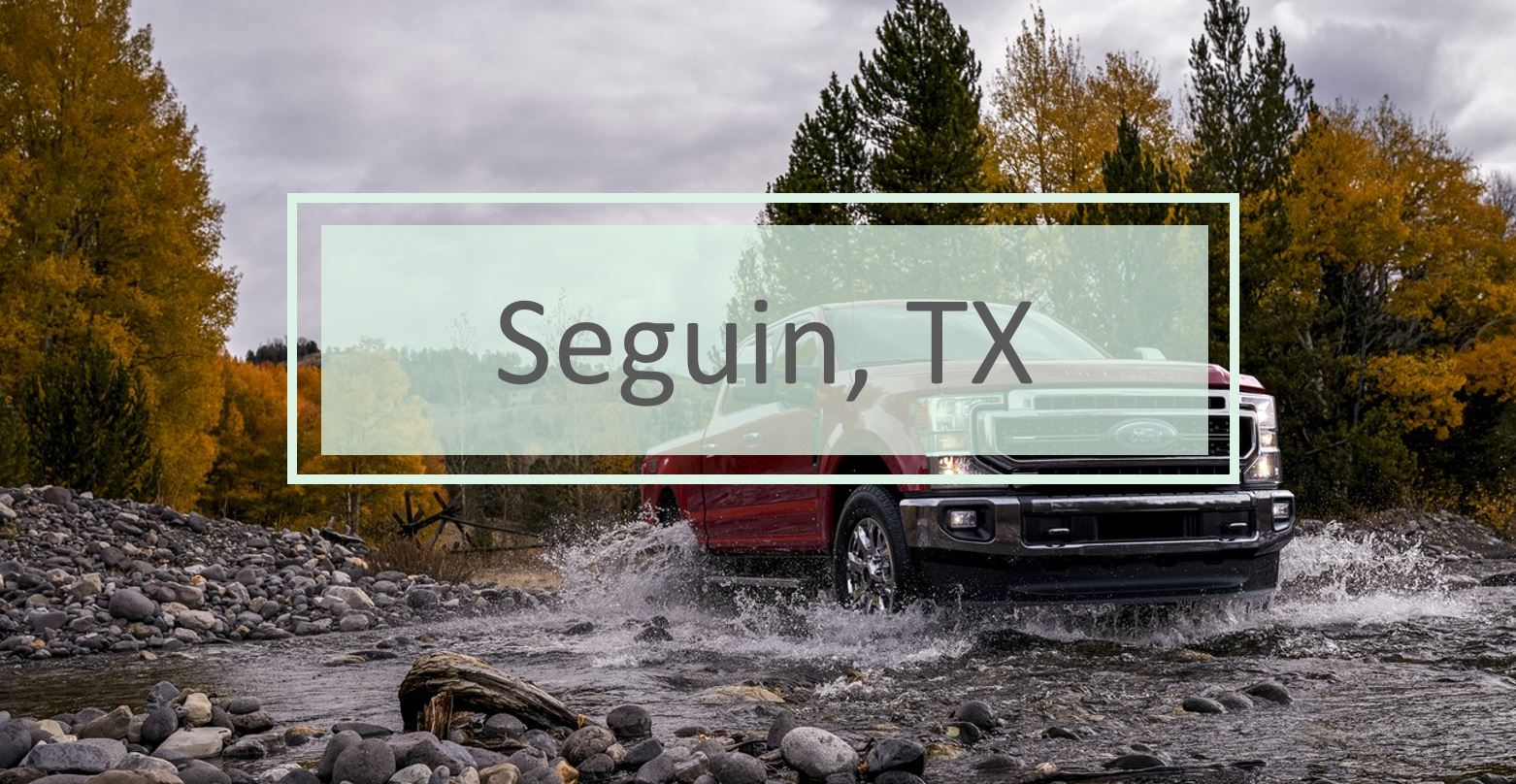 About Griffith Ford in Seguin, TX
If you are currently in the market for a new or previously owned Ford vehicle and live in the greater Seguin, TX, area, then the team at Griffith Ford would be happy to help you and your family find the right vehicle for you. Whether you are looking for a car, truck, SUV, or something else entirely, we are sure to have something in our wide selection of inventory that will suit all of your needs. Our financing department also works with people who have both good and bad credit alike, so no matter what your financial situation is, we will be able to help you find a vehicle that is within your budget.
About Seguin, TX
Since it was initially founded in 1838, Seguin, TX has become one of the most colorful cities in the entire state and holds a number of interesting records, both on the domestic and international stage. Globally speaking, Seguin is the home of the world's largest nutcracker collection, as well as the world's largest pecan. The city is also home to the oldest bar in the state of Texas.
Main Attractions in Seguin, TX
As a result of the fact that Seguin, TX, is centrally located in between several other large cities, it sees a large amount of people who visit the area for a variety of reasons each and every year. This emphasis on tourism and hospitality means that there are a number of great restaurants in the area, such as the following locales:
·         Power Plant Texas Grill
·         El Ranchito
·         Los Cocos Mexican Restaurant
·         1838 Grill
 Sights in Seguin, TX
As previously stated, Seguin, TX is home to a number of family friendly activities and colorful sights that everyone you are travelling with during your visit here can enjoy. Some of these sights and places include areas such as the following ones:
·         Pape Pecan House and Nutcracker Museum - home of both the world's largest nutcracker collection and mobile pecan.
·         ZDT Amusement Park - amusement park that contains roller coasters, go karts, and a full sized arcade with a wide selection of video games to choose from.
·         Downtown Seguin - historic district that contains a number of notable buildings, including the locally made spirits of the Seguin Brewing Company.
·         Magnolia Hotel - highly charming 19th century hotel that is known for offering historical ghost tours throughout the day.