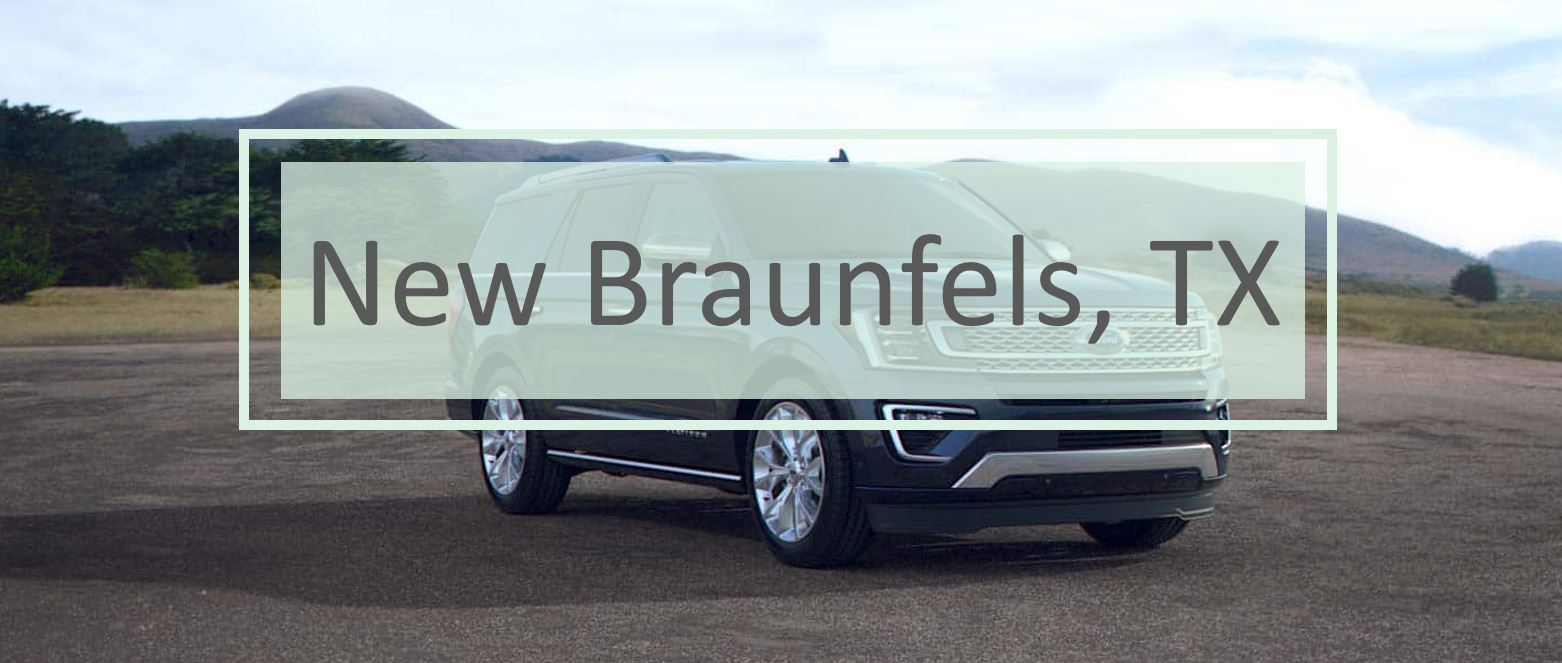 About Griffith Ford Serving New Braunfels, TX
If you are considering purchasing a new or lightly owned Ford vehicle and are located in the greater New Braunfels, TX, area, your first and only stop should be to Griffith Ford. Whether you are looking for a car, truck, or SUV, our highly knowledgeable and personal team members can help you find a vehicle that you and your family are sure to love for years to come.
Traveling to Griffith Ford
The trip to Griffith Ford should take approximately 19 minutes and is 13.2 miles long. To begin with, start out by going northeast on Common St toward S Washington Ave. You will then turn right onto Texas Hill Country Trail/Loop 337/TX-337/TX-46 and continue to follow TX-46. You should then make a right turn onto W Interstate 10. Your final destination, Griffith Ford Seguin, 1880 W. Interstate 10, will be located on the right.
 About New Braunfels, TX
New Braunfels, TX was officially incorporated as a city in Texas in 1845. This was done by Prince Carl of Solms-Braunfels, a man who held the formal title of "Commissioner General of the Adelsverein." He decided to name the city after his hometown of Solms-Braunfels, Germany. Within five years of it being established, it would eventually become the fourth largest city in the entire state.
 Main Attractions in New Braunfels, TX
Because of its prime location within the state, New Braunfels, TX has a variety of great locations to choose from when it comes to finding a great place to grab a hot meal or a cold drink. Some of the popular choices among the locals include:
·         Gruene River Grill
·         Gristmill
·         Clear Springs Café
·         Alpine Haus Restaurant
 Sights in New Braunfels, TX
There are a wide variety of family friendly activities that you and your loved ones can partake in during your visit to New Braunfels, TX. These include going to such places as the following:
·         Schlitterbahn - highly popular water park that attracts tourists from all over the world.
·         Stars & Stripes Drive-In Theater - popular drive in theater that combines an old school ambiance with high quality modern food.
·         Gruene Historic District - quaint and charming district with a variety of excellent stores to choose from.
·         Landa Park - expansive park that offers visitors beautiful oak trees, covered picnic areas, and miles of trails.